In Memoriam, David Nottage CSP
31 May 1959 - 12 April 2022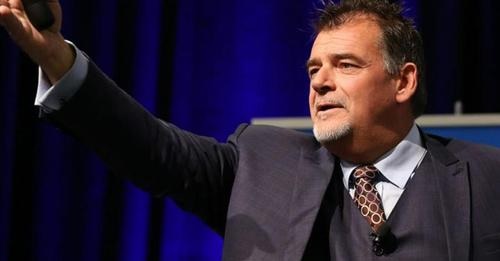 It is with deep sadness that we inform you that David Nottage passed away on Tuesday, 12 April 2022, at the Hibiscus Hospice, after a short and unexpected illness.
David Nottage CSP (Certified Speaking Professional) was the 1996 World Champion of Public Speaking for Toastmasters International, and a friend to Toastmasters everywhere in New Zealand. 
On behalf of Toastmasters, District 112 Director Stephen Budai has posted a video message on our YouTube channel. 
A service to celebrate David's life will be held at Forrest Funeral Services, 8 Glen Road, Browns Bay on Thursday, 21 April, at 2 pm. This will be followed by a gathering at Deep Creek Restaurant and Bar 111 Clyde Road Browns Bay.
In lieu of flowers please feel free to donate to The David Nottage Foundation Give-a-Little Page.
The David Nottage Foundation will contribute towards public speaking scholarships and provide funding to the Hibiscus Hospice (where David received exceptional support and care from the extraordinary staff). 
His family thanks everyone for their continued support, calls and messages. For those who would like to visit them, a calendar link has been provided, so that everyone doesn't visit at the same time. 
Please let us know if you want access to this link or would like to send a message to his wife Julie Nottage. We'll gladly provide the details. (Contact our  Public Relations Manager – prm@d112tm.org.nz)