UPDATED | THREE CLUB OFFICER TRAINING SESSIONS AVAILABLE
Enjoy the convenience of attending this round of club officer training online in the comfort of your home, without the need to travel. Just like during Round One, a club officer can attend any one of the events listed. This avoids having to miss your club meeting because of a clash of dates.
The theme for Club Officer Training Round Two is  "what knowledge, resources and support" do you and your club need, so that your club fosters a fun, positive, and learning environment for your club members.
TRAINING DATES AND ZOOM REGISTRATION
Please register for the meeting you will attend. This preregistration is a key step in order for you to get credit for your attendance.
Pre-requisites (no assessment required)
Pre-register to the workshop you will be attending – Zoom registration link 
Obtain a copy of your club's current DCP progress – see Club Officer workbook Round 2, p  9 (clicking on this hyperlink will open the page where you can find the workbooks)
Download the workbook (Word) or workbook (PDF) to your preferred device – laptop, tablet, etc. (When you click here, the Word Workbook downloads automatically, while the PDF Workbook opens on a new page and can be downloaded and edited.)
In breakout room sessions there will be sections for you to fill in (share screen)
Think about your time as an officer this year – successes, challenges, what advice would you give your successor – see workbook p  6
At the workshop – rename your zoom name to "Officer role, Division/Area, Your Name" e.g. VPED M1 Wendy W – see workbook p  17
We look forward to seeing you there and learning with you.
Stephen Budai DTM 
Program Quality Director
[email protected]
0275 854 084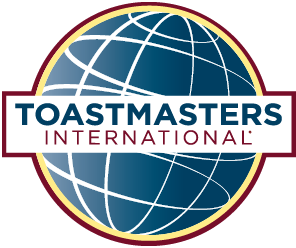 This email and any attached files ("message") are confidential and may contain privileged information. If you are not the intended recipient, please notify the sender immediately and permanently delete this message from your system. To distribute, disclose, or copy this message without prior authorization is prohibited. Toastmasters International does not accept liability for any errors or omissions in the content of this message.